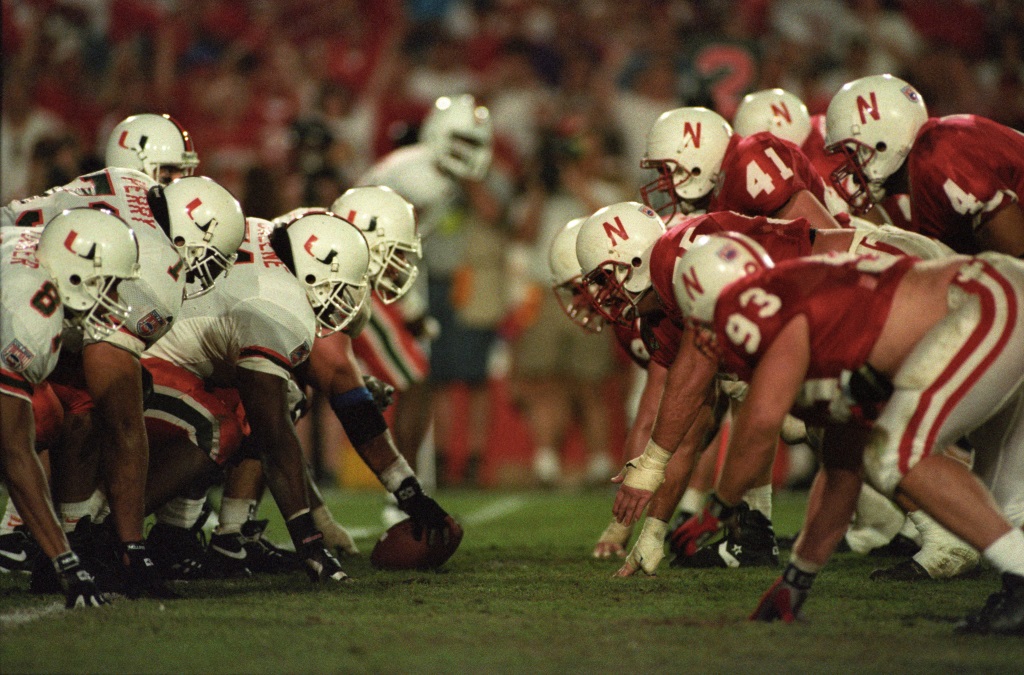 The 1995 University of Nebraska-Lincoln team is widely considered to be the greatest college football team of all time. But many younger fans never got a chance to see the dream team in action– until now that is.
"I think I speak for all Nebraskans and Wisconsin-to-Nebraska transplants when I say that the 94-95 seasons were the best days of my life," announced UNL Athletic Director Shawn Eichorst in a Tuesday morning press conference. "The ladies were beautiful, the beers were cold and the Huskers were hot, hot, hot baby!
After taking a moment to dab his forehead, Eichorst made the announcement that will define his career as UNL athletic director.
"This Saturday, 2:30. The 1995 team suits up against the Miami Hurricanes."
Eichorst explained that he made the decision to assure fans worried about new head coach Mike Riley that Nebraska still remembers its proud tradition. While the Saturday team will be comprised entirely of 38- to 42-year-old men, Coach Riley and Tom Osborne will share coaching duties, trading control on every other play. Analysts described this decision decision as "bizarre" and "stupid, this is plain stupid."
"I can't-I can't believe they're making them do this," said William Brush, a 1996 alumnus. "We all had a helluva a lot of fun in the 90s, but this is just cruel. I know some of these boys beat Miami in 94, but none of those men are going to survive."
Surprised at the backlash, Eichorst addressed fears about the players' health in a follow-up Thursday conference.
"Stop acting like these are men that haven't picked up a pigskin in close to two decades. They've been training since last week for this."