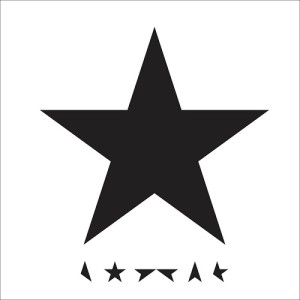 Over the last half century, no musical artist has adapted to change quite as well as David Bowie.
From his first successful release of "Space Oddity" in 1969, Bowie has gone through many different genres, including psychedelic rock, glam rock, proto-punk, soul, krautrock, art rock and new wave. With every transition, Bowie was always innovating and inspiring hundreds of musicians around the world.
But Ziggy Stardust's final album "Blackstar," which was released two days before the singer's unexpected death of liver cancer, delves much deeper than his earlier efforts. In November, Bowie released a music video for the title track to promote his new album. The video, directed by Johan Renck, is a fantastically dark masterpiece, with a blindfolded Bowie reaching his arms out in front of him and unsettling dancers jerking their bodies in contorted rhythms. The 10-minute track raised expectations for Bowie's new album and the change in tone from his rock-oriented 2013 release "The Next Day."
"Blackstar" is an immense change for Bowie, which takes influence from experimental jazz and avant-garde music. The album is also familiar of Bowie's 1976 album, "Station to Station," with its dark sound due to Bowie's cocaine addiction at the time. But "Blackstar" manages to sound nothing like Bowie has done before.
The title track begins broodingly, with Bowie's iconic voice, a stuttering saxophone and Arabian-inspired melodies. The second half of the song is lighter in tone, with a fantastic performance from Bowie, crooning "I want eagles in my daydreams, diamonds in my eyes." But the uneasy feeling from the first half is still evident in the eerie backing vocals, singing "I'm a blackstar / I'm not a filmstar / I'm a blackstar / I'm not a popstar." The song ends similar to the beginning of the song, with a convulsing flute finishing the track.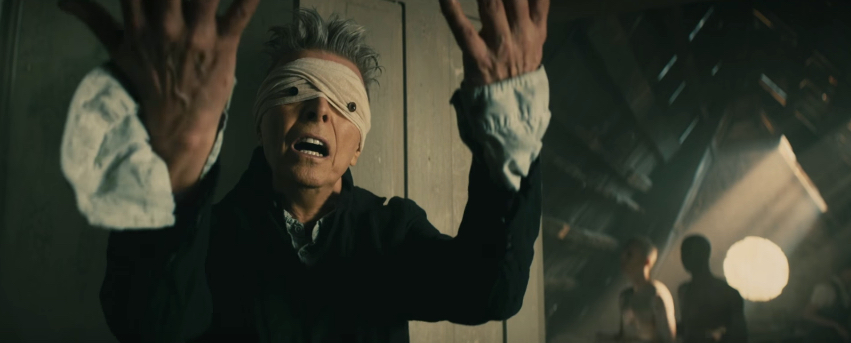 The more upbeat "'Tis a Pity She Was a Whore" comes next, with a suave vocal delivery from Bowie alongside a saxophone. Tracks like these let Bowie's voice shine, even at the age of 68. "Lazarus" is more subdued than the previous two tracks, with a two-chord progression moving the song along. The jazzy middle section of the track is reminiscent of his earlier works, singing "By the time I got to New York / I was living like a king." Bowie also released a video for "Lazarus," the last released in his lifetime. Though not as cryptic as "Blackstar," it features the weirdness shown on his last music video, with Bowie swinging his hips as he emerges from a closet.
"Sue (Or in a Season of Crime)" was reworked from a previous compilation album of Bowie's, removing the saxophones for guitars and shortening the track. Although the original feels more in tune with the rest of "Blackstar," the track is still a superb listen with an industrial-sounding ending. The next track, "Girl Loves Me," is a darkly bizarre addition to Bowie's repertoire. The moody synths play well alongside Bowie's echoing voice.
"Dollar Days" shows desperation in Bowie's voice, as he pleads "Don't believe for just one second I'm forgetting you / I'm trying to / I'm dying to." This ballad features the familiar acoustic guitar and piano in earlier works from Bowie, such as "Hunky Dory." The album ends with "I Can't Give Everything Away," which is a beautiful and fitting finale to the record.
When "Blackstar" was released, the world couldn't have guessed that this would be Bowie's swansong. Generations have grown with Bowie, whether it was watching his odd performance on "Saturday Night Live" with Klaus Nomi or his film role as the Goblin King in Jim Henson's "Labyrinth."
Bowie's death added another layer to the album. The record was a magnificent listen on its own, but has a whole new meaning with his passing. Here, we see a man at the end of his life. Up until his death, Bowie was doing what he did best: making music. He knew his end was coming, and he gave it everything before he passed. It's a triumphant finish to Bowie's immense catalogue of music. Bowie cemented himself as a musical legend, and his impact on music will be evident for years to come. "Lazarus" summarizes his legacy well, with "Look up here, I'm in heaven."
Highlights: "Blackstar," "Lazarus," "Girl Loves Me"

IF YOU LIKED THIS…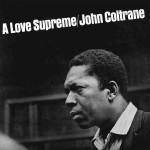 "A Love Supreme" (1965) – John Coltrane
The finest of John Coltrane's releases, "A Love Supreme," is one of jazz's greatest albums. Coltrane, who was featured as a saxophonist on Miles Davis's "Kind of Blue," is at his creative peak on this album. The album was recorded during a time of spiritual meditation for Coltrane, as he "speaks" a prayer during the final track, "Psalm." "A Love Supreme" is in a transitionary period of time between the bop sound of "Giant Steps" and the avant-garde of "Ascension." Coltrane's soothing yet frantic saxophone playing is reminiscent of that on "Blackstar."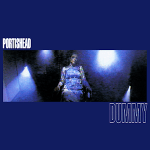 The first of Portishead's albums, "Dummy" helped revolutionize the trip-hop genre, a more ambient form of hip hop, seen in artists such as Björk and Lana Del Rey. Throughout the 11 tracks, Beth Gibbons' voice is accompanied by Geoff Barrow and Adrian Utley's mellow instrumentation. The album takes inspiration from not only instrumental hip-hop, but the soul music of the 1960s. The drumming style and the dense production can also be seen on "Blackstar."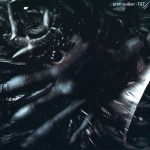 "Tilt" (1995) – Scott Walker
Scott Walker's story is similar to David Bowie's. In the 1960s, Walker released critically acclaimed pop albums, but was met with dismal sales. His reception diminished as the 1970s came, and Walker took a break. But in the 1990s, Walker reinvented himself as a musician. "Tilt" is an experimental delight, with Walker's operatic voice clashing with the abrasive instrumentation. Walker has released three critically acclaimed albums since, including one with drone metal band Sunn O))). "Blackstar" takes inspiration from avant-garde and experimental sound on "Tilt."