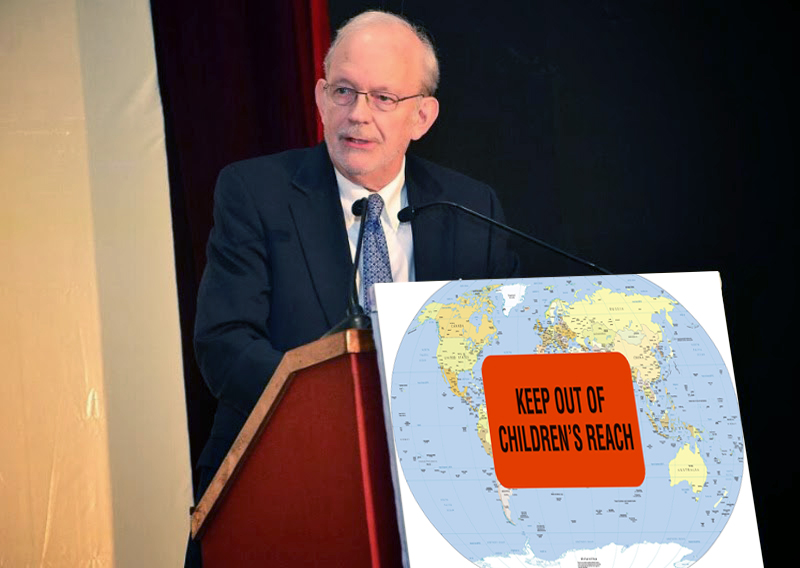 Following years of extensive research, the United Nations Children's Fund (UNICEF) has named the planet Earth to be the most dangerous place for children. The report cited widespread war, dangerous living conditions and a rapidly deteriorating political and social climate as the primary reasons for the ultimate conclusion.
"No child should be subject to the hostile and deadly environment that is Earth," said UNICEF Director Anthony Lake to assembled reporters late Monday. "The mere fact that any child, any at all, are growing up in this cesspool is a clear indication that communities have given up attempting to raise functional members of society."
Earth, which UNICEF estimates holds "the entirety of the child population of the world," has long been considered by the international community as "delinquent, irresponsible and an ultimate drain on the patience and pocketbooks of responsible nations."
According to Lake, "I would go so far as to say that Earth is the crux of the new-era 'Axis of Evil.' This discovery about how poorly they treat their most precious resource is simply a confirmation that Earth must be stopped."
Representatives from Earth have yet to respond to UNICEF. Lake was unsurprised.
"These people continue to disregard any and all attempts to make Earth a better place for children to grow and thrive. It's despicable," Lake said.
"Soon they will leave us no choice but to propose a non-binding resolution to gently remind them to be nicer."