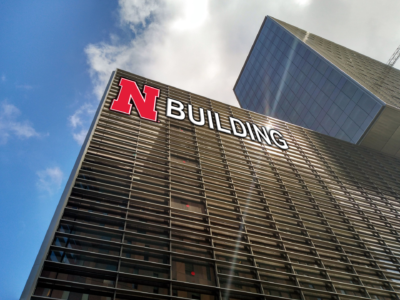 In a time of construction and expansion for the University of Nebraska-Lincoln, students and faculty can look for even more expansion coming very soon.
UNL President Hank Bounds announced last Thursday that the Board of Regents approved unanimously to go forward with a construction project that will convert the Selleck green space into a new building that will serve absolutely no purpose whatsoever.
"We believe this new project will help attract more students to our campus," said President Bounds in a statement. "Our university is constantly investing in new ways to improve the education of our future generations."
Construction of the new building will begin in late October 2017 and will take three years to complete. Initial estimates put a price tag of $80 million on the useless building that no one will ever use.
"I'm excited about the new building," said meteorology professor D. Thundercloud. "It's a steep price, but I think it will help modernize the campus and will appeal to the newer generations of students coming into the university."
Although excitement is buzzing about the new project, some individuals are not as happy. Music professor Rob Whistles stated, "I don't understand the use for the building. We need more practice rooms in the School of Music, but the university wastes money on stuff like this? Give me a break."
President Bounds outlined features of the new building, which include over 100 classrooms that will go unused and a full-service Caribou Coffee in the lobby without any employees working there.