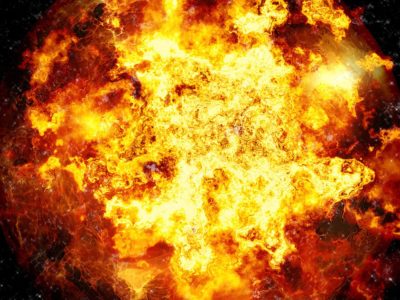 Jan. 9 will be a day that lives in travesty as students and friends headed to the Union greenspace to celebrate the life and mourn the death of freshman Christian Chord.
Sophomore music performance major Amber Riley, Chord's girlfriend, explained to a DailyER correspondent the events leading up to what seemed like a normal Friday morning.
"We had been waiting three months to reach base two," she said. "Things were going well. Christian was doing great. Then suddenly while he was performing, he started shaking frantically and blood rushed from his face."
The couple's moment ended abruptly as the incident climaxed with Chord's body exploding into tiny pieces like shattered glass. What Riley described was later diagnosed as a medical condition called Boobular Fission. Dr. Lamboquinos, a psychologist at the University of Nebraska-Lincoln, explained the origins of this deadly phenomena.
"It is not completely uncommon. As the blood rushes from the core, it can lose its way back, causing a decline in blood production. As the body works to bring the blood back, it can get tired and self-destruct," Dr. Lanboquinos said.
A week after the incident, Riley is still suffering from post-traumatic stress, but is scheduled to undergo a hysterectomy this coming month.
The University is expected to pay $2,000 for repairs. Thankfully, no one else was harmed in the incident.