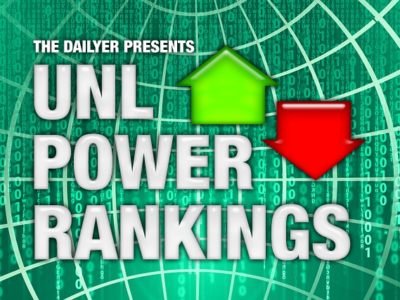 For the month of September, the UNL Power Rankings showcase who's up, who's down and who's keeping pace on the University of Nebraska-Lincoln campus.
Mike Singer, grad student, staffer at admissions: After years of undergraduate work, Singer has finally fulfilled his lifelong dream of attending grad school while deciding who gets into UNL at admissions. A true workhorse.
Brenda Davis, lecturer: Last Wednesday, Davis was able to lecture for 45 solid minutes, at an average of 3.2 words per second, on the difference of upstage left and upstage left center. Students on the scene recalled it as remarkable but information they'll forget during test time.
Ronnie Green, chancellor: Hiring freezes and tuition increases cost Green the #1 spot, ending a 114-year streak of the chancellor of debuting at #1 on the Power Rankings.
Lance Jimenez, junior
Tyronn Lue, head coach of the Cleveland Cavaliers: He had number retired, as well as three straight NBA Finals appearances with a probable fourth in 2018 and then nothing else when Lebron goes to the Lakers next summer.
Kelly Friend, freshmen: Straight A's.
Tyler Dahl, junior: Straight C's.
Lil' Red, mascot: Keep on keepin' on, Lil' Red.
De'Mornay Pierson-El, senior, wide receiver: Has successfully been able to stay on the Huskers' roster despite the fact that his freshman year was back in 2002.
Campus cat: An inspiration to all.
Alex Otto, sophomore: You know what you did.
Not ranked: Alex Gordon, Ben Bunth, Mike Riley, Shawn Eichorst, Debra Messinger, Luke "The Duke" Wasika, Tanner Lee, Suh, Starbucks Barista #2, Herbie Husker, Tom Frankinson, Rick Rickington, Sam III, Heisman #2, Wendy Daniels, Oswald Scott, Tim Miles, Power Forward #24, Daphne Sun, Jack Palmer Gell, Pete Prickettes, Kaitlyn Mullen, Frank Espoz, Dick Whitman, the College of Business building.