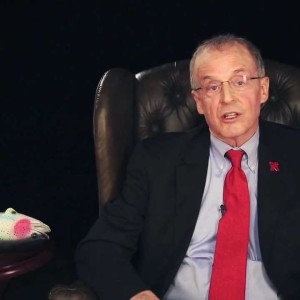 In a stunning turn of events, Chancellor Harvey Perlman announced at a press conference Wednesday that the University of Nebraska-Lincoln will open registration for the spring 2016 semester to 5,000 Syrian refugees.
"It's a humanitarian crisis over there," Perlman said. "They have so many people and they just  don't know what to do with them – well I know what to do. We'll bring them over here and make them Huskers! Suck it Northwestern, now you're the only small B1G school."
Asked how the refugees will afford tuition, Perlman made another surprise announcement: the chancellor has created a fund from his own personal savings to help to defray the cost of relocating, housing, feeding and educating 5,000 displaced people.
"If our state's governor can spend his own money to try to change a law, I can spend my money to try to aid those in need," Perlman said.
Though he concedes it will be a logistical challenge to integrate a fifth of the student body's worth of refugees into the campus environment, Perlman plans to rely on the support of the community.
"I know it's a lot of people, but if we can welcome an opposing football team and be so nice to them, I'm sure we can be nice to these people in need" Perlman said. "We are Nebraska Nice, after all. I trust our students – they have such a rich tradition of opening their arms to foreign students. Just look at Yik Yak and you'll see."
University Housing has confirmed that the Cather and Pound residence halls will remain open next year to handle the influx of new students.