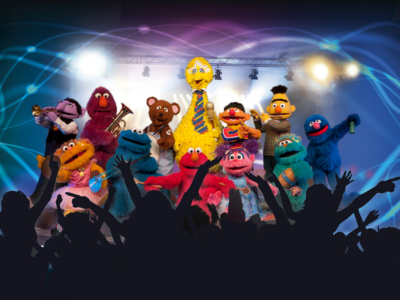 After months of intrigue and speculation, UPC has finally announced that the beloved children's entertainment act "Sesame Street Live!" is coming to campus for the annual spring concert.
With its first performance back in 1980, "Sesame Street Live!" has been a staple of live entertainment for young kids, featuring all of the favorite characters from the classic show, including Elmo, Big Bird, Bert, Ernie and many more. "Sesame Street Live!" has been a frequent guest to Nebraska, playing in Lincoln and Omaha multiple times.
UPC president Tim Watson made the announcement today from UPC's offices, and expressed a gleeful tone when talking about the act.
"'Sesame Street' is the lifeblood that's inspired our generation. When you look around at everything you see–books, films, restaurants, cars, animals–they were all inspired by 'Sesame Street,'" Watson said in a hyperbolic tone. "People may criticize my choice, but I believe in 'Sesame Street' and the wide appeal that will attract a good variety of students."
Naturally, like Watson predicted, many students were not as pleased by the choice for the spring concert, mainly because "Sesame Street Live!" is a show marketed to children, and were hoping for a more mainstream choice.
"I liked 'Sesame Street' when I was 5, but I don't want to see them live now," sophomore Kate Dena said. "I thought T-Pain was outdated, but this is even worse."
Criticism of current and former acts call into question UPC's decision making when booking musical acts. However, Watson still stands by his choice.
"Since 2012, only Eric Church and Nickelback have sold more ticket sales than 'Sesame Street Live!,'" Watson claimed without any evidence. "Since I've been here, all the students have complained about is getting a 'legitimate' act. Well, I booked one of the most successful touring acts in the country that entertains any age."
The UNL Spring concert will be on April 21 at the Ice Box. Tickets will be $6 per student, but if you're under the age of 10, it will only be $2. No alcohol will be permitted in the building