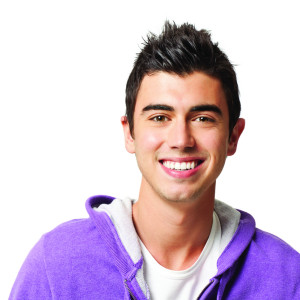 Four months into his term as Nixon Senior High Class President, Larry Giles has come under fire for accusations that he is not living up to his lofty campaign promises.
The 18-year-old who ran on a record of mock trial excellence and five consecutive semesters as an honor roll student also assured donors that he "totally made it with his cute girlfriend from Iowa last summer."
However, new reports from the yearbook committee indicate that Giles' girlfriend, allegedly named Carry Miles, was a complete fabrication and Giles' summer was actually pretty lame.
"Honestly, when I first heard the unconfirmed report that Larry didn't have a smoking hot girlfriend up in Sioux City, I was shaken," classmate Carl Plessman said.
"I voted for this guy because I thought he was a cool sex-haver."
Giles said that there are scandalous photos of him underneath the bleachers, but they're not with his lovely girlfriend. Instead, they depict a torrid romance with her even cuter best friend.
"The evidence is out there. I don't wanna get into details, but we did everything," Giles said in a hastily assembled Vine. "First base, second base and the latter bases."
Still, calls for Giles to release the photos or face impeachment are growing among the student body. The school administration has tried to quell these demands but admitted that even they have some doubts that "Lil Ol' Larry" had ever kissed a non-relative.
Today, the student body stands divided in their support for the beleaguered leader, but he faces growing scrutiny. Even Giles' most loyal supporters now demand he deliver on his middle school election promise that his dad worked at Nintendo and he could get any game he wants for free.