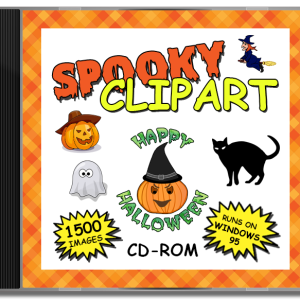 By Matt Knapp
A passion for making music; a thriving, welcoming music scene; a group of friends that love to jam: These are all great reasons for starting a band. But in an industry where promotion means as much if not more than the music produced, it can be difficult for new bands that want to make a career in music to be successful. Reaching an audience and building a fan base require more work than ever, especially without the money to compete on the same scale as established acts.
Let's consider how bands reached their audience 'back in the day.' They relied on word of mouth, an abundance of flyers, and, if they were fortunate enough, radio play from a local station that liked their music. They toured as much as possible, sold albums and merch, and, if they played their cards right and were lucky, they could make enough money to keep playing and to stay on the road.
But today, artists have to account for a higher cost of travel, expensive costs of printing, music piracy, and, most importantly, the impact that social media has had on the industry. Napster helped guarantee a home for music on the Internet in 1999, but in 2003, Myspace forever changed how bands could communicate with and their audience. Up and coming bands and mainstream acts were given the opportunity to coexist on a social platform that helped define a generation. They could share updates, upload music, list tour dates, and post photos and videos from their performances. Word of mouth was as easy as instant messaging your friend a link to a band's page. Myspace acted as a resume for bands of all sizes to show off their latest and greatest work, and it was all for free.
Today, MySpace is a thing of the past. The single community for bands and people to share that MySpace had created had suddenly migrated, starting with Facebook and the implementation of Facebook Pages in 2007. New, more popular websites became the primary place for people to connect with their friends, and bands were figuratively left out in the cold until other services became available to take its place. Social media today has evolved into countless platforms and ways for bands to try and gain a following, but isolates many fans who don't sign up for everything that the band promotes with. To make an impression today, bands have to be able to break through in an industry that becomes more saturated all the time with new bands and new outlets to share music. Services like Bandcamp, Spotify, Last.fm, and Soundcloud help artists develop an online presence and share their music, but become more popular every day, and make the artist(s) next to nothing per listener.
Popular platforms like Facebook and Twitter offer a "free" platform to communicate with fans, but are time intensive to monitor and prepare updates for, and become more expensive every day to reach anyone that doesn't already know about the band's music. Despite the difficulties, taking advantage of new and popular social media platforms are completely necessary to maintain a presence online.
That said, social media has never been enough for bands to be successful, even if they are a YouTube sensation. Bands that are serious about 'making it' still have to schedule regular gigs and tour to get their name out. Knowing a popular local band in another city to play with and bring people to a show is vital, and giving away the latest EP for free is becoming expected, not suggested. Some bands have incorporated house shows on their tour to capitalize on word of mouth and to book more shows, and others have even experimented with selling virtual tickets to online shows.
Being successful in music today is more difficult than ever. A band must rely on both traditional methods and taking advantage of new (and occasionally unorthodox) trends to stand out. The band has a brand, and it's just as important to establish as it is to make great music. First impressions may be everything, but getting that far is half the battle.