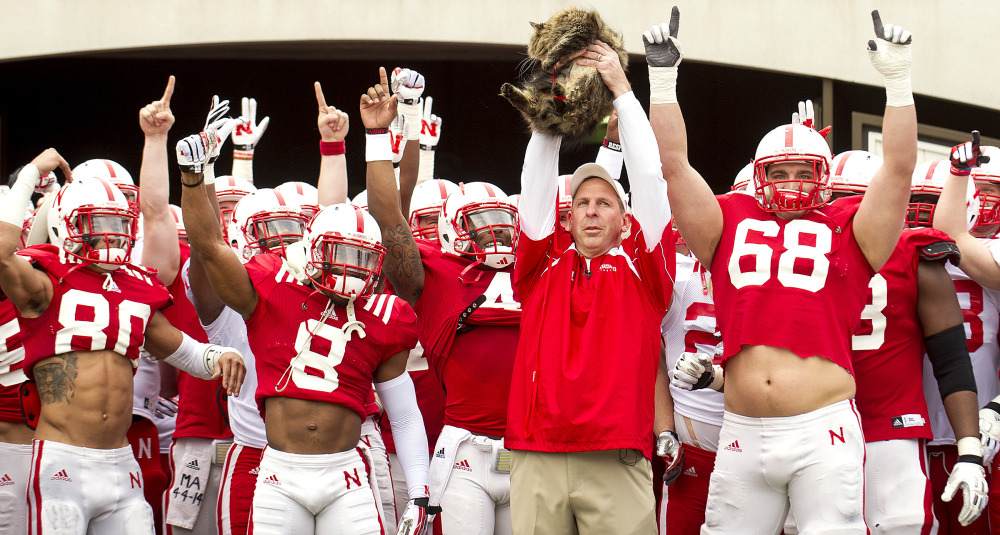 Following yet another nine-win season as Nebraska's head coach, Bo Pelini has been relieved of his duties. While the current leadership of the team sits in limbo, we at the Dailyer wanted to take a glance back at Pelini's tenure with the Huskers.
1. The loss in the 2009 Big 12 Championship against Texas. With seconds left, the Huskers won by 3, then lost by 1, despite Ndamukong Suh treating Colt McCoy and the Longhorn offensive line just real nasty-like. The Longhorns scored a last second field goal to win and Nebraska fans got an idea what we were in for.
2. One time, Bo was running while I was walking to class and I had to dodge out of his way. His sweat got on my face.
3. The 2012 Big 10 Championship against Wisconsin. With three quarters left, the Huskers lost by 233 points. A notable moment included the infamous third quarter "Hoopskers" strategy, in which Bo instructed players to pretend they were playing basketball, "because hell, ashes to ashes, right?"
4. The 2014 game against McNeese state. Following the game, coach Pelini was spotted with offensive coordinator Tim Beck discussing the game strategy, Pelini commending him on his "shit-luck over talent" strategy
5. His introduction in 2008. The entire state stared at their TV screens as Bo was introduced, wishing it was Les Miles instead.
6. Every game between 2009 and now, in which the color his face wavered between magenta and "fiery core of the earth."
7. 2013, when Pelini brought a cat onto the field and ate it raw, making the Huskers a viral sensation for like two days.
8. The leaked audio following the 2011 Ohio State game, in which Bo could be heard saying, "Fuck you, fans. Fuck all of you," followed by mumbled audio of Bo eating a cat.
9. This morning, when Bo was spotted applying for a gun license.