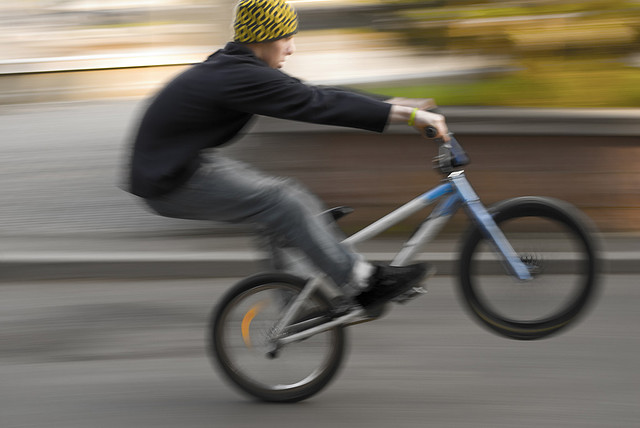 You can't tell by looking at him, but local cyclist Darren Fitzgerald has competed in bike races, rides more than 20 miles a day and has two DUIs.
The University of Nebraska-Lincoln accounting graduate first discovered his love of biking shortly after he turned 21 during his junior year.
"I had been out at the bars with some of my bros," Fitzgerald, 24 said. "Then I took a wide turn driving back to campus, and the next thing you know I'm bringing in the old Schwinn for a tune-up."
According to sources close to Fitzgerald, the bicycle enthusiast was hooked on biking after that point.
"It's like a switch went off in his brain," said Katie Wong, Fitzgerald's girlfriend. "Since then, he's been biking like crazy."
Several of Fitzgerald's other friends have since found a passion for the cardio-intensive sport. Some friends, like actuarial science major Kevin Doorn, have fostered an even greater love for the activity than Fitzgerald himself.
"Oh yeah, Darren and I go biking together all the time," Doorn said. "Especially ever since the Spring Game in 2013, when I was going 10 over down O street."
However, Fitzgerald's passion for cycling was set in stone the night of his graduation.
"I was thinking a lot about the future," Fitzgerald said. "I was at a fork in the road, and I drove straight someone's fence."
"It was then I knew I'd be a cyclist for life," he explained.
Since he began, Fitzgerald has competed in the Maskenthine MTB Classic, several Cyclocross events in Omaha, and will be riding in the Star City Cyclocross Series at Belmont Park in Lincoln Oct. 15.
At press time, Fitzgerald is selling is 2006 Toyota Camry because it's not like he'll be needing it any time soon.