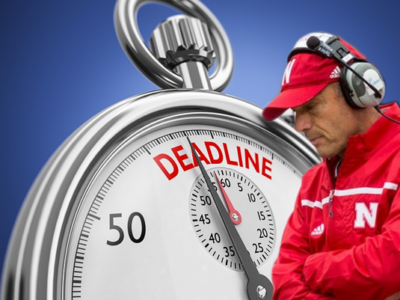 The Nebraska football season has been one of dire straits. After struggling against lower-tier schools, the firing of Athletic Director Shawn Eichorst, and the inevitable two-week onslaught against Wisconsin and Ohio State, it is clear that the 2017 season has so far been a disappointment.
But the only thing worse than being mediocre is being clueless about the direction your football team is going in. The current Husker football team has been doing nothing on the field, but as the trade deadline came and went this last weekend, the 'Skers decided to stand pat like this team is already good enough to compete for the title.
In sports, one wants to be in one of two places: in the hunt to win championships, or at the bottom gaining assets to help win championships in the future. What you don't want to be is in the middle, where you're too good to gain valuable assets but you're also too bad to win anything. The Huskers are in the middle. Instead of doing the smart thing — trading wide receiver De'Mornay Pierson-El to the Sooners for two true-freshmen and a 2019 recruit — the Huskers are set to waste the prime of Pierson-El's career by pretending this team can compete against the best.
Newly minted AD Bill Moos gave a half-hearted response as to why the team is conforming to such mediocrity, hiding behind strict NCAA rules.
"When a player makes a commitment to this or any school, we as the university have to honor that commitment with an opportunity to get an education and better themselves," Moos mumbled, trying to think of any excuse he could. "A student can transfer if they feel they can succeed in a different environment, but besides that, I really don't understand the question."
The higher-ups in the Huskers football department do not care about competing to be the best, or they are too clueless to punt on this season and prepare for the future. The trade deadline could have been a way to gain some better assets, recruit some younger players or trade running back Tre Bryant for a first rounder recruiting selection, but instead, they think that this current team is good enough to win, which as we have seen is incorrect.