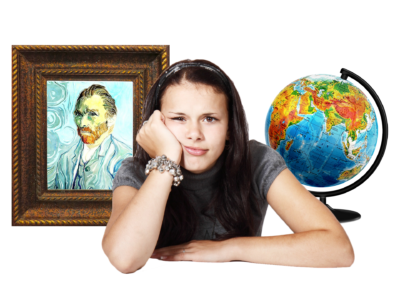 This past Monday started off like any regular Monday for me. I woke up at 8 a.m., brushed my teeth, ate two bowls of Frosted Flakes and made my way to my Modern Art class. You know, the usual. I then ate six slices of pepperoni pizza at Selleck for lunch. Again, nothing unusual. After that was Geography of World Regions. Snoozefest. It was a pretty average day until I was changing into my gym clothes for my dorm floor's intramural basketball game at night. I was scrolling through Twitter while lying in my bed when a headline caught my eye. The headline read "University of Nebraska-Lincoln to cut art history and geography programs." My face went flush, my whole body ached. Both of my majors were being eliminated at UNL.
What the hell, UNL? Really? Are you serious? I've spent the last two years of my life drawing countless maps of countries I didn't know existed until I got to college just for you to eliminate my geography major? Oh, and you didn't stop there! The past four semesters of analyzing every single hieroglyph known to mankind have just gone down the drain after you decided to end the art history major. Do you know how hard I've worked throughout college? For a university that "cares about all students," you surely don't seem to care about me and other art history and geography majors. My dreams of being an art museum curator by day and Map from Dora the Explorer by night are crushed once and for all.
Thank you to the University of Nebraska-Lincoln for inconveniencing my life to the fullest extent. First, you make me pay $500 to park my car on campus. Then, you close down 17th Street, forcing me and hundreds of other students to have to take the country backroads just to get to our dorm building. And now, you cut both of my majors from your curriculum. Thank you for making my life a living hell. But being two years in already, there's not much I can do except change my major again. Well, at least I've still got my electronics engineering major to fall back on.