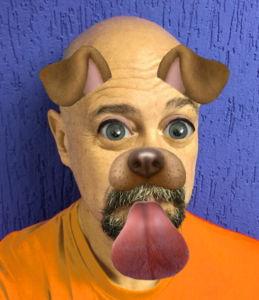 Recent years have seen the questionable of use of force by police take center stage in the United States, with an unending number of opinions and groups pushing back and forth on the issue.
In Nebraska, one police department is seeking to improve its image in the public eye.
The Lincoln Police Department announced Monday that it would make Snapchat filters available for use in mugshots.
Sergeant Peter Krazinski, widely credited within the department as coming up with the idea, said that he wants to reduce the stigma associated with interacting with the police department.
"Honestly, nobody wants to be arrested. It looks bad on a resume, it can cause trouble in your family, and honestly it can cause a lot of animosity between the LPD and the public," Krazinski said. "With the new Snapchat filters, we're making it clear that we want to connect with people; especially the youth. I think it'll ease the blow a bit to have a cool mugshot before being imprisoned for 40 years on a minor drug charge."
In order to raise awareness for the new social media-friendly policy, on Wednesday the LPD began to live stream all interactions between police and the public. Viewers following @LPD4U on Snapchat can see videos of members of the police force doing paperwork, patrolling the streets, performing a standard chokehold on a heroin addict, and visiting local elementary schools. To Krazinski, engaging with the public makes it all worth it.
"We want you to think of us as one of the gang, someone you can hang with," Krazinski said. "We want you to log on to Snapchat and say 'Oh, what's Amy doing tonight? Oh, she's at a party! Hey look, the LPD is on the scene of a head-on collision on West O with multiple casualties. Great job, guys! Way to keep the community safe!'"
According to an LPD spokesman, the flower crown, dog face and rainbow vomit filters will be available year round, with several seasonal filters that will rotate throughout the year. In addition, LPD has released its own new filter that allows people to both wear an LPD badge and simultaneously give complete non-verbal approval for LPD to access all past and future geotags.