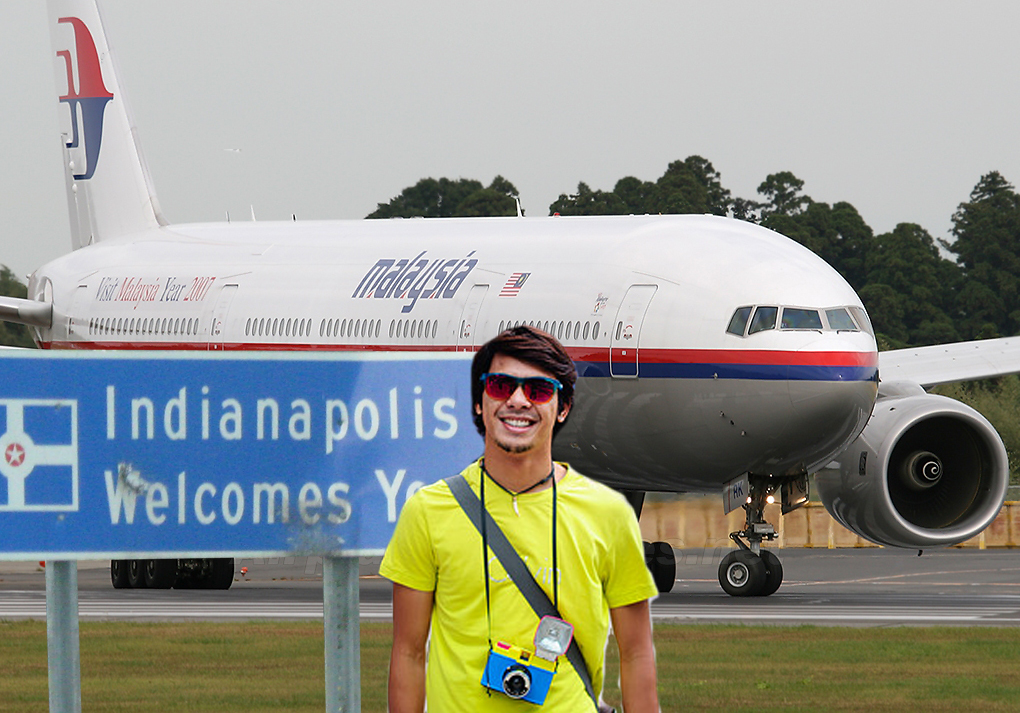 The case of the missing Malaysian Airlines Boeing 777 has finally come to a close. The international mystery bordered on conspiracy after NPR reported that "at least two passports" used to board the flight were listed in its Stolen and Lost Travel documents database.
Well, rest at ease, citizens of the world. Malaysian Airlines flight 370's Boeing 777 ignored the call of duty and instead, answered the call of love. The plane was found in Indianapolis with her boyfriend, Alexander Nguyen.
"We tried to keep it a secret as best we could, but those 289 passengers couldn't shut their mouths," Nguyen told the Dailyer in an exclusive interview.
The sentient aircraft added, "We just wanted to be together. I didn't mean to starve those Malaysian Airline customers."
And starve they did. For nearly two weeks, the brave passengers of Flight 370 survived on honey-roasted peanuts, stale pretzels and watered-down Canadian Springs.
More than that, the passengers also had to endure watching the jetliner and her boyfriend make out and do various "heavy petting" acts on each other.
"It was a little endearing and very strange," said Rachel Peterson, one of the few Americans on board. "I've never seen an airplane that has the ability to think for itself, first of all. Secondly, I have never been subjected to watching two teenagers go at it so blindly."
Peterson's husband, Nolan, added, "Yeah, she got her wing in places I wouldn't even expect to fit. It was kind of hot."
When asked if she would ever do a similar thing again, the Boeing 777 just rolled her windshield wipers slowly over the windshield, an act that can only be seen as the rolling of eyes. She then said "no, Mom," emphasizing the word "mom." The teenaged jetliner seems a little bitter about getting caught.
"I would've gotten away with it, too, if it weren't for those meddling passengers," she concluded before being escorted back to Malaysia by Malaysian Airlines officials.