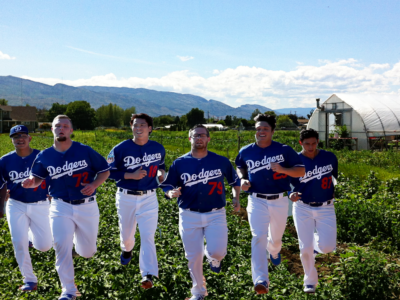 In a shocking statement issued late Thursday evening, Major League Baseball commissioner Rob Manfred announced the league's implementation of an all-organic player policy in its minor league system.
"We are doing away with our outdated approach of genetically modified, growth hormone-injected athletes," said Manfred. "We are aware of the implications of our decision, and we are confident in our ability to follow this through."
Switching the farm system to all-organic will require a seven-year dormant period for Minor League Baseball to rid it of all inorganic influences, a move that many think will bankrupt the league.
Manfred's announcement is thought to be a direct repudiation of Monsanto, Minor League Baseball's biggest financial supporter and mass producer of genetically modified players.
When reached for comment, a spokesperson for Monsanto expressed the company's disappointment with the league's decision but vowed to remain an active force in professional sports.
"We at Monsanto believe strongly in producing the greatest number of skilled players at the lowest cost. Under the new policy, MLB mainstays such as Mike Trout and Mike Carp would have never been able to put on 40 to 50 pounds of solid muscle in a matter of weeks to work their way up the farm system. We hope Commissioner Manfred realizes the effects his policy will have on the game of baseball and reverses his decision as soon as possible," said the spokesperson.
The spokesperson also noted that the inevitable financial loss that will result from Manfred's decision will likely cause a sizeable increase in future ticket costs to games in which players will be smaller, look worse and go bad much faster.