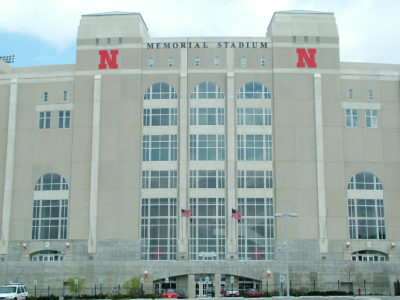 As the Huskers prepare for the upcoming homecoming game, many fans are breathing easy knowing the Illinois Fighting Illini, with a 1-2 record, including a loss to Western Michigan, should be a easy victory for the program.
However, Illinois head coach Lovie Smith—yes, that Lovie Smith—is confident his team will turn things around and that their stout defense will give the Nebraska offense problems.
The Illinois defense is led by newly acquired middle linebacker Urian Brlacher, an adult-looking college student that resembles former Chicago Bears icon Brian Urlacher.
While sportswriters were quick to point out the similarity between the two players and grew cautious of Urian's identity, Smith was quick to dismiss the accusations and explained that it's all merely chance.
"I gotta say, these conspiracy theories are getting a little outlandish," Smith said. "Brlacher is just your average 19-year-old kid that happens to have the physique of a nearly 40-year-old, and may also mirror the spitting image of an iconic Chicago figure that I coached for eight years. Good one guys."
While Smith was quick to dismiss such allegations, no one is convinced by his words and many around college football are worried that putting an NFL player onto a college field could put the program and opposing players in jeopardy.  
Urian Brlacher, meanwhile, is sticking to his identity that he is just a college kid.
"My name is Urain, I'm a sophomore at Illinois majoring in communication with a concentration in urban studies, the only reason I look like is because… I take steroids?" Urian said rather hesitantly. "Gosh, you media don't believe anything, this reminds me of that time when it was my rookie year in Chicago and people were saying I was too small to… not play professional football because that didn't happen because I'm only 19. Nothing fishy here."
Because no one believes this charade, many are wondering what the NCAA's punishment will be for starting a grown adult on a college football team. NCAA President Mark Emmert has a different view of the situation.
"Is he getting paid?" Emmert asked. "No? Then I don't care, as long as my 100 percent profit margin is still there, he can lumber around the field as much as he wants."