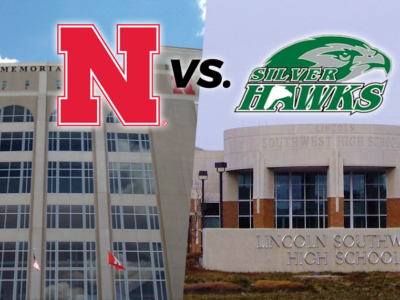 Recently, the trend of college football teams' schedules has been planning home-and-home matchups with schools outside of their conferences. The Huskers have been one to follow this trend, making series games with Oregon, Colorado and the Oklahoma Sooners starting in 2021. These games are good PR moves for the schools – they beef up their onslaught of games in hopes of impressing the playoff selection committee and in some cases can restore a former rivalry that has become dormant by conference realignment.
After a tough road game against Oregon and many future games not looking very friendly, the Huskers have decided to regroup. In a press release sent by interim athletic director Dave Rimington, an agreement was announced between local high school Lincoln Southwest on an upcoming home-and-home series starting in 2023.
The statement didn't go into much detail, but Rimington expressed excitement about the upcoming matchup.
"This city has always been divided into two groups, Husker fans and Silverhawk fans," Rimington wrote, confusing everyone who read it. "It's sad to think that we have never faced them before. The animosity between the two fanbases is so great, so hopefully this series will spark a true rivalry for many years to come."
During his morning press conference, many reporters had questions about the press release, the matchup and the illegality of a college team playing a high school team. One of the main questions asked was why the Huskers would want to play a local high school team.
"We thought that after Oregon and then having to have the Buffaloes and Sooners in the coming years that an easier opponent might be better for us," Rimington said. "This matchup honors the great history of football in Nebraska while also allowing us to beat up on 18-year-olds."
One question that hung over the room was whether this home-and-home with Southwest will result in ineligibility for bowl games, but Rimington calmed any worry of that.
"We've played high school teams in the past and kept bowl eligibility: LA Tech, Alabama State, a couple of others," Rimington explained. "The difference between those schools and Southwest is that Southwest is closer."
The Huskers will start their 2023 season on the road at Southwest high school, then play the Silverhawks at home in 2024. If all goes well, the Huskers may renew the series or begin another with Lincoln East.