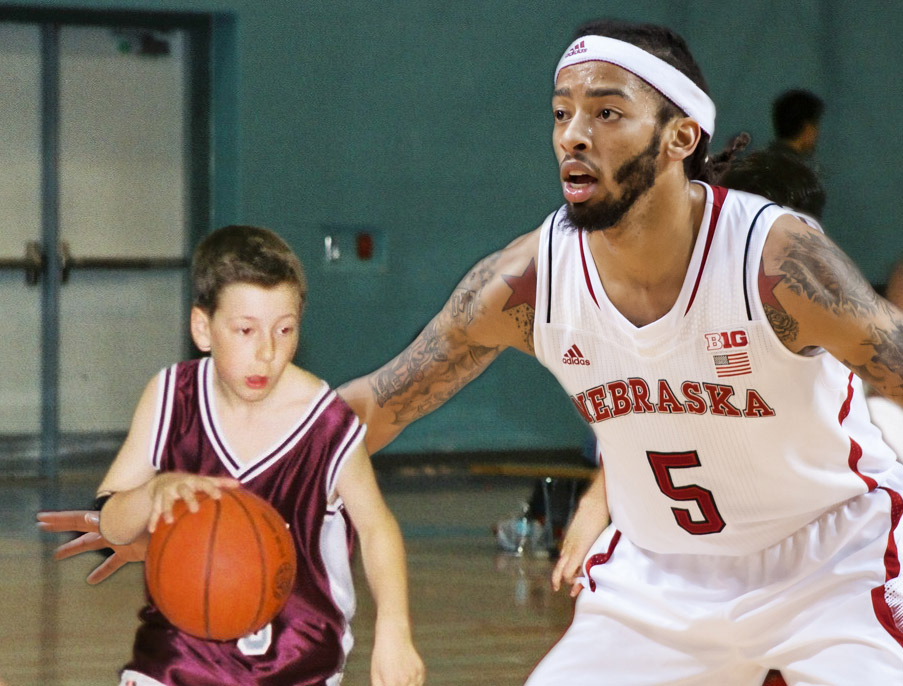 With a successful college basketball season in the books and plenty of optimism to go around, many around the Nebraska men's basketball program are excited about the next season. However, with many college basketball players avoiding school to join the NBA, star forward Terran Petteway has announced that he will follow this trend and forgo his junior year and head to the NBA D-league.
The announcement comes as a surprise to some, as Petteway is still eligible for two more seasons with the Huskers and is only the 102th prosect on ESPN's NBA mock draft, but Petteway is confident that this choice is best for him.
"I just felt like there were so many players going to the NBA that I felt that if I did not go as well it would have been perceived as if I am not as good as those other players," the star forward said in an interview. "Then again, I am not as good as those other players, so declaring for the D-league would be the best option."
Many around the Nebrasketball community are shocked by Petteway's decision, including head coach Tim Miles, but even he can understand why Petteway would want to make this decision.
"We felt that going into this upcoming season we had a chance to make some noise in the Big 10 conference. Losing Petteway hurts, but I understand why he left. The glamor of the NBA D-league is just too great: the run-down buses, the crappy arenas, the dozens of fans clamoring for an autograph. What's not to like?" said a less-than-chipper Miles.
The road ahead is going to be a bumpy one for Petteway. With new D-League experiences lying ahead, Petteway will be faced with some adversity, but the sophomore admits that he has already faced his greatest adversity.
"Getting to the NBA might seem impossible, but I've already faced the impossible. Nobody thought we were going to win 10 games, but we somehow made the NCAA tournament," said a fired up Petteway. "I'm living the impossible. So when people say I'm not good enough for the NBA, or the D-league, or the Spanish league, or even the YMCA, all I say back is 'hey, I brought Nebraska to the NCAA tournament.'"