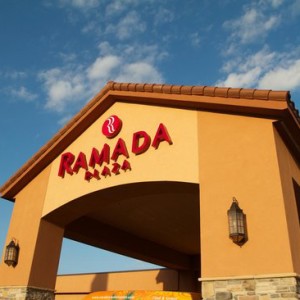 Let me begin by saying that I would not describe myself as a fan of the phenomenon known as "anime".
Before I went to the 'Kon, I had no idea what to expect. Of course, I'd seen pictures from various other conventions and had heard a few things from friends who had gone in previous years. None of this adequately prepared me for the spectacle that was Anime Nebraskon.
Many of the people who attend conventions such as Anime Nebraskon could definitely be considered "outsiders" in normal society. Anime conventions are not normal society. At the 'Kon, I was the outsider and it was something I had not really experienced before.
Even before I entered the convention center, there were many people wandering the streets decked out in their impressive costumes, the majority of which I did not recognize. I began my expedition into the 'Kon in the merchandise room. There was a plethora of high and low quality prints, stuffed things, shirts, various costume pieces; many of them handmade, all of them demonstrating the creativity and devotion of my fellow conventioners. I spent the first hour of my adventure doing laps around the merchandise room, wondering what I'd gotten myself into.
Eventually I gathered the courage to wander down the hall; I found the hotel bar and downed a few beers. There were so many more people there, among them, many more people in costume than I expected. The fact that the 'konvention began on Halloween probably contributed to the abundance of costumes.
By this time, it had started to get late, and many of the younger 'konventioners had gone home.
Many 'konners who had gotten rooms at the hotel opened their doors and threw themed parties, serving free alcohol (tips appreciated). The first night I visited a Pokemon Party, a Furry's Only Party, a Disney Party, a Brony Party, a pirate/Marvel themed party named Thortuga, and probably several others that I'd forgotten after more than few free drinks. The Brony Party was my favorite. Later that night/early the next morning, at about 2:30 am, I found some nice strangers that offered to give me a ride home.
I got to the 'Kon the next day much earlier, to try to take in as much as possible after my wonderful first night. I attended an auction, in which people were auctioned for "dates", which I found to be a little unsettling. Immediately after that was a more traditional auction for rare anime merchandise, which was less unsettling. Later, I played Rockband with strangers and got a lot of Anime cred beating strangers at DDR. The second night went much like the first; free drinks, late night, and talking to strangers. Strangers don't get much stranger than you find at the 'Kon.
Everyone I talked to at the 'Kon was super nice and very friendly. In fact, I'd say that my friends and I were some of the worst people there. Sure, there were some people with less than savory odors and some creepy people, but where are there not smelly dudes and weirdos? The majority of them were in costume from various games, movies, and animes. I talked to a Loremaster Po, from World of Warcraft; a couple of people in furry suits; several Misty's, from Pokemon, some male, some female; Isaac Clarke from Dead Space; Rin, Miku and Kaito from Volkoloids; and a Mandalorian; among others.
Most people I talked to had been to Nebraskon previously; several regularly attend anime conventions throughout the Midwest. Those that had been to other conventions described Nebraskon as totally devoted to the fans. Most other conventions seem to be about making money for the parent company and vendors, but Nebraskon is put on by fans, for the fans.
I did not expect to enjoy Anime Nebraskon as much as I did. It was probably one of the most fun things I have ever done. It is what you make of it, though. If you don't participate in it and let yourself have fun, then you won't have fun. I would highly recommend it to anyone who is considering going next year. I may not be a fan of anime, but I am a fan of Anime Nebraskon.