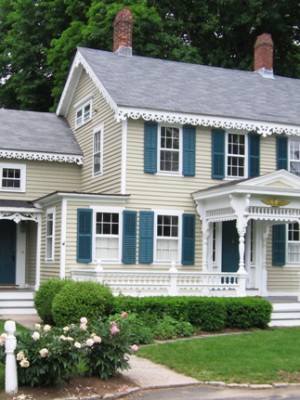 Right now, stricter gun regulations are hot topics in Washington. While some residents in Lincoln might agree with the idea of stronger control, some families claim that regulations will make everyday life a huge drag.
Families such as the Hansons say that a tougher time purchasing firearms could mean dull family game nights for them. Every Sunday night after dinner, Bill and Joan Hanson and their children, Greg, Cole and Janet, play a couple fun, silly games of Russian Roulette. Oftentimes, the family changes the rules to make things more "interesting and quicker-paced for the little rascals," according to Bill.
"The kids just don't see how fun it was– and still could be– to play with an old revolver, a bit of alcohol and suicidal tendencies," Bill said. "Ah, but I can't hold it against them. Times change, and so does the firing rate and 'fun' of using an automatic weapon full of blanks and one choice bullet and just, well, letting it all rip. Sometimes, using double-barreled shotguns can be fun, too, but that might have a really advanced learning curve, even for our kids."
With stricter regulations, though, these enjoyable nights of family bonding and wacky hijinks, such as having guns jam before "the winning shot," might be put on hold.
"Dude, things'll get really fucking boring," Greg said as he reloaded a clip for his rifle in a rousing game of Super-Accurate Roulette. "What, you think a game played with a rusty cowboy pistol and a 1/6 chance of surviving could be 'fun?' That's bogus, and that's if we are still able to get guns ourselves. I'll stick with my assault weapons and Roulette-While-Playing-Operation games, thank you very much."
The Hanson family said that, in case things turn sour, they plan to make even more time to play their favorite games. If anyone wishes to join their Roulette Night, the family plans on hosting a public tiered tournament on Sunday, January 24, with the location yet to be determined.