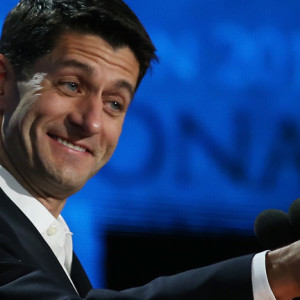 This past week, Paul Ryan began his term as Speaker of the House, replacing former Speaker John Boehner after his abrupt retirement.
So what can voters expect under the reign of Speaker Ryan? At a recent press conference, the candidate made it clear why he was the best choice.
"I'm going to be honest here, I've probably got the hardest body in the House," Ryan drawled in his languid Wisconsin burr.
"There's around 200 House Republicans who are eligible for the speakership, and they're all overweight white guys who like arguing and have no idea how to make the Republican Party relevant in modern politics. Look at me, though. I'm not your average conservative bore. I'm a young, toned stallion with a full mane of black hair who likes arguing and has no idea how to make the party relevant in modern politics. I'm the natural choice."
When asked about how his tenure as speaker would differ from that of his predecessor, Ryan was very clear that he in no way intends to disparage John Boehner's reputation.
"Though I do not agree with all of Speaker Boehner's choices, such as his relationship with President Obama, I respect the man. I mean, look at his tan. It was absolutely killer. Boehner absolutely glowed."
However, Ryan was very clear that he intended to introduce a new style of leadership to the Republican Party. On his tentative agenda the representative mentioned "mandatory P90X sessions" and a "suns out guns out" dress policy.
Whether this mandatory party policy will play with the more conservative wing of the GOP remains to be seen.