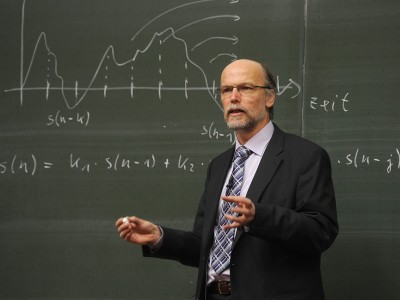 A University of Nebraska-Lincoln professor has been criticized for his remarks on a recent seminar that dealt with human trafficking.
After Patricia Goldman's captivating speech on the severity of human slavery, UNL professor Barry Watkins led the audience in a round of applause. But it didn't last for long.
Watkins praised Goldman's talk and remarked that it was "off the chain" to the hundreds of people in attendance. Watkins was met with groans and mumbling from the audience.
"Oh god, I didn't even realize what I said," Watkins said. "That really isn't what I meant by that, I swear."
Watkins's comment was condemned heavily by his fellow professors.
"I always knew he was messed up," said Clarence Bloyd, one of Watkins's peers. "He was never really explicit about it, but I always had a feeling that he was just a real unpleasant person."
"I can't even look at him anymore," said John Grant, another professor. "What Watkins did was uncalled for and extremely unprofessional. Joking at a time like that: pitiful."
Watkins is currently under review from the university to decide what his consequence will be. The review is led by Chancellor Harvey Perlman.
"When I bring my fist down, it will be not be merciful," Perlman said. "I will ensure with all of my power that justice is met."
When asked about Watkins's fate, Perlman remarked that he would have to "literally beg for forgiveness."
Goldman was confused why Watkins was being punished for complimenting her.