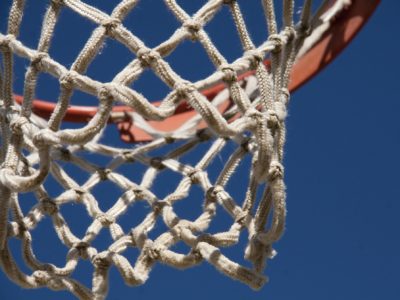 The cold truth is: we live in an era of misinformation. Say what you will about technology and social media's convenience; having that much data thrown at your eyeballs makes keeping track of what is distorted or genuine a nightmare.
Net neutrality is just starting to come to light for most, including basketball fans. While many were concerned about dribbling and crossovers, the FCC crossed over to the other team and eliminated net neutrality. Internet users may no longer have equal access to their favorite websites and can be charged extra to use others. Clearly, that's what freedom is all about.
This is not the nylon kind of net you'd find on the hardwood. Rather than "nothing but net," think "nothing on the net, unless you have money." Many have confused the policy with a round of hoops since both involve frequently dropping the ball and blocking everyone's shot.
If you're a tech-savvy sports fan and like to go hard in the MS Paint, consider that basketball is an example of healthy competition: by working to overcome the opposing team as a unit and building a sense of togetherness. At the end of the day no one gets hurt, and at worst the end result is the casually-placed comment: "There's always football."
Competition is not as healthy on the Internet. Imagine if your Internet Service Provider were a basketball court and decided which speed each team runs at. It would devastate the game, and only a handful of teams would be able to drain buckets and create turnovers while smaller schools would see their game start to buffer. At this point in history, It's time to decide whether it's worth playing a fixed game or bringing the ball back to the home court.