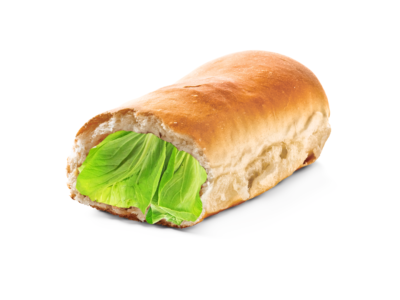 As a business, Runza is always looking to expand its horizons of what it can create and sell to its consumer base. With a new Runza flavor appearing every few years, the company is hoping its newest creation will appeal to a demographic they've been ignoring for years. Starting in November, Runza will start offering a vegan-style Runza. The sandwich consists of the delicious Runza bread everyone loves, and uncooked cabbage.
The Vegan Runza, according to Runza President Donald Everett Jr., is a peace offering to all the vegan eaters that Runza has ignored since the beginning.
"Here at Runza, we've never had any vegan-type options, and today that ends," Everett Jr. said. "This new Vegan Runza will be an appetizing choice to people of any vegan descent. Who doesn't love uncooked cabbage wrapped around piping-hot bread?"
The Vegan Runza is simple to make, which is one of the reasons why Everett Jr. decided to include it on the menu.
"Everyone I talk to says how hard and expensive it is to incorporate vegan options into our menu, but here at Runza it is a piece of cake made using coconut milk," Everett Jr. bragged. "Once I learned all it takes is shoveling cabbage into a Runza hoagie, it was an easy call to put it on our menu."
If the Vegan Runza does well, Everett Jr. won't rule out the possibility of also including a gluten-free Runza option on the menu, which would just be uncooked cabbage.