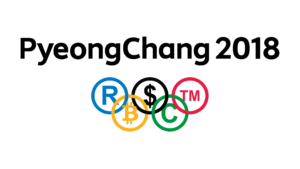 Over the past 4 years, the Olympics has transformed the way it wants the world to see it. Shortly before the start of the 2014 Winter Olympics in Sochi, Russia, the International Olympic Committee (IOC), was accused of taking bribes from members of the Russian government. Meanwhile, the 2016 Summer Olympics in Rio de Janeiro, Brazil, was a compilation of green swimming pools and militant police.
With the 2018 Winter Olympics just two months away, the IOC is worried the smoothness of South Korea's Olympic logistics will lead to a decline in viewers after the 2014 and 2016 Olympic abominations.
After a series of anti-corruption stings occurred in South Korea last year, including the impeachment of their previous president, Park Geun-hye, and arrests of Korean elites, the 2018 Olympics are shaping up to be boring and uneventful. In an emergency meeting of the IOC and the South Korean Olympic Committee, IOC president Thomas Bach and South Korean officials decided they would take necessary measures to make international news headlines. Their plan to accomplish this includes:
Coca-cola suing South Korea over their flag since Coca-cola is the official sponsor of the Olympics, not Pepsi.

Intentionally placing the cross-country skiing track in the North and South Korean Demilitarized Zone.

Something with Dennis Rodman.
Asking Donald Trump to start a war with North Korea to destabilize the region, possibly the whole world.
Placing the Olympic flame on an Intercontinental Ballistic Missile to fly it from China, over North Korea, to Pyeongchang.
In a statement announcing these changes, the president of South Korea said he hopes that these changes will help unify the Korean Peninsula and send the Olympic games into bi-annual turmoil.