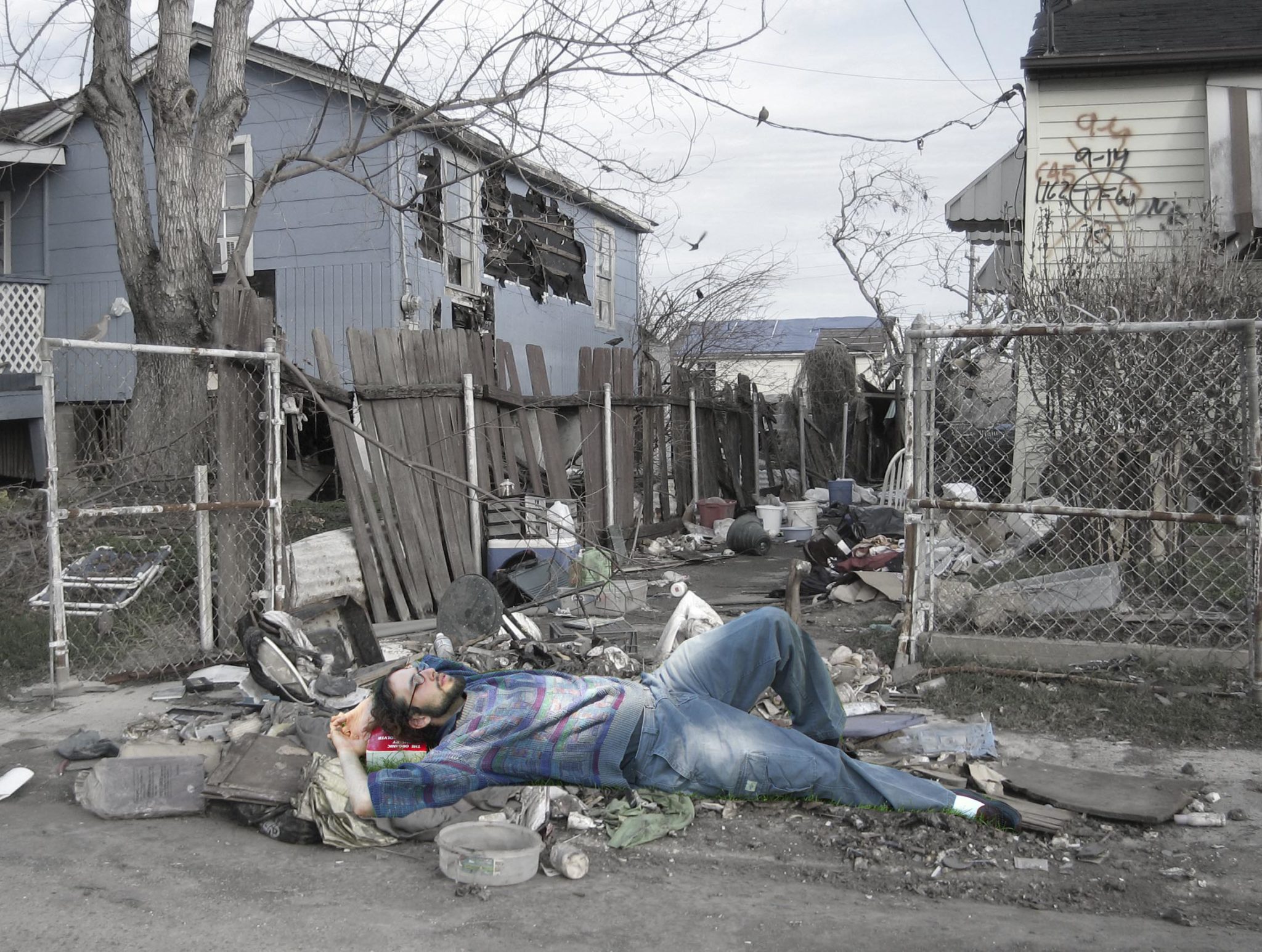 While touring a rental property near the University of Nebraska-Lincoln City Campus, student Cory Robertson said he thinks the location is a good fit, but he is looking for something a little shittier.
"The basement is in bad shape, and there's almost no water pressure in the upstairs bathroom," Roberson said, "but with my budget, I'm thinking something more shitty."
Steve Davison, the owner of the property, assured Robertson that the $850 per month rent would be more than justified, citing the dripping basement shower and the two-story house's century-old plumbing and wiring.
"I'll admit it, there is ample space in the three bedrooms, and washer and dryer are included," Davison said, "but you can easily offset that with the cramped kitchen and leaky, antiquated windows."
Keen shopper Robertson took note of the rental house's insulated walls, noting that they could help cut heating costs in the winter.
"I know I'm being a really picky homebuyer, but I'm looking to spend a lot on heating and air conditioning," Robertson said, "I want to have to blast the furnace 24 hours a day in the winter, so I'll be checking out other, shittier properties."
Robertson's mother, Ruth Robertson, accompanied the first-time rental shopper on his tour. Having rented her fair share of shitty residences, she knew exactly what to look for in a terrible house.
"He has to make sure the furnace is no newer than an '80s model," Robertson's mother warned.
"Otherwise, there's a lower chance of it leaking carbon monoxide, which would make the $15 I spent on a carbon monoxide detector a complete waste," she said.
Robertson officially decided to not rent the property when he saw the spacious, secluded bedrooms.
"When I get into a fight with my roommates, I want it to be a close-quarters nightmare," Robertson said.
"That won't happen if we can just slink off to our rooms and ignore each others' bullshit habits."
Robertson also noted that the basement bathroom looked like it had been cleaned within the last 20 years, which he said was "a definite deal-breaker."