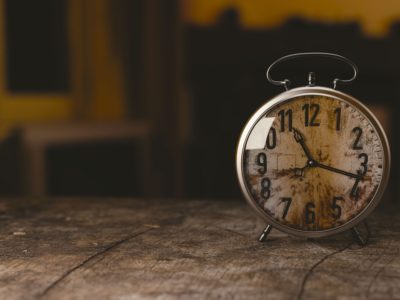 The Nebraska football program is in dire straits, and the prospects of a return to national prominence appear slim. But the Huskers can look to this list of history's greatest comebacks for inspiration.
10. Nebraska football vs. Ohio State, 2011
I am unsure if future generations, hell, even this generation, will believe me when I say Nebraska football actually BEAT Ohio State at football. Yes, the 2011 Huskers football team, led by fan-favorite Taylor Martinez, mounted the largest comeback in school history against the Buckeyes in Lincoln, overcoming a 21-point second half deficit to win 34-27. This is Nebraska's only victory over Ohio State in history, and, at least for the foreseeable future, will be Nebraska's only win over OSU for eternity.
9. Franklin Delano Roosevelt, 1936-1945
Former president Franklin Delano Roosevelt, popularly known as FDR, is officially the longest serving president in United States history, serving 12 years as Commander in Chief. FDR was elected in 1932 and won re-election in a landslide in 1936. But if you thought "The Boss" was done after two terms, think again! Roosevelt came back for not only a third term, but a FOURTH term, before passing away in office at the age of 63. If he had his way, the man might have come back for even more!
8. McRib sandwich, 2006-present
McDonald's has always had a great marketing scheme. From their "I'm lovin' it" slogan to the Monopoly game that has driven customers to frenzy, McDonald's always knows how to draw in crowds. Perhaps the greatest marketing ploy of all time by McDonald's is the McRib sandwich. Sold in "limited quantities," the McRib is back on the McDonald's menu for a short time every year since 2006. I'm just waiting on the eventual return of the Szechuan sauce. I'm gonna get me some of that Mulan nugget sauce, Morty!
7. Cleveland Cavaliers vs. Golden State Warriors, 2016
How could this not make the list? The greatest meme of the summer of 2016: Golden State blowing a 3-1 lead to Cleveland in the NBA Finals. Just when everyone thought Steph Curry and the boys were going to go back-to-back, LeBron James and crew had other plans, eventually coming back to beat the Warriors 93-89 in Game 7 in Oakland, CA. I know it hurts to be reminded of this again for all those die-hard Golden State fans out there. At least your favorite baseball team, the Astros, won their first World Series title this year!
6. Scott Frost at Nebraska, soon (we hope)
This one is more wishful thinking. But I know, deep down in my heart, that current UCF football head coach and former Nebraska quarterback Scott Frost will come back to his alma mater to lead the football program to the promised land. Currently in the top 20 and undefeated, Scott Frost has seen massive success at his first head coaching stint and is almost certainly on Nebraska's radar as this disastrous season comes to a close. Here's to hoping Scott Frost agrees to come back to Nebraska and probably be fired in a few years when he doesn't win a national title.
5. Chokers, 2017
Only 90's kids will remember these. Yep, chokers are back in style. No, I'm not talking about our beloved Huskers. I'm talking about those close-fitting necklaces worn around the neck. Made popular again by Kendall Jenner, chokers have made a name for themselves in present times. Chokers were first seen in 2500 BC and have made comebacks throughout history, most notably in the 1920's, 1940's, and 1990's. It's only a matter of time before Crocs become popular again.
4. New England Patriots vs. Atlanta Falcons, 2017
You thought you were safe too, Atlanta? Think again! In perhaps the wildest Super Bowl of all time, the New England Patriots mounted a 25-point comeback against the Atlanta Falcons to win the Super Bowl 31-28 in overtime. Thanks to Julian Edelman's super strong fingers, the Patriots won their fifth Super Bowl title, all in the Tom Brady era. It's amazing what years of spying on teams and deflating a couple footballs can do for your franchise.
3. Napoleon Bonaparte, 1815
Only 1815's kids will remember this one. Napoleon Bonaparte, former emperor of France, gave up his position in power in 1814 and was exiled to the island of Elba in the Mediterranean Sea. However, his comeback only lasted nine months as Napoleon snuck back into France on a boat to reclaim his throne. Sadly, his glorious return lasted about as long as Kim Kardashian's marriage to Kris Humphries, when he was defeated at Waterloo and forced back into exile where he never returned.
2. Star Wars, 1999-present
Oh, how could we forget everyone's most beloved movie franchise? The insanely popular Star Wars franchise, created by George Lucas, first hit theaters in 1977 with "A New Hope." Almost 20 years after the first trilogy, Lucasfilm decided that a Star Wars return was necessary and thus, the prequel trilogy was born. After dealing with the, well, not-so-successful prequel movies, LucasFilm was bought by Disney who decided to bring back Star Wars with their own films in the new trilogy. Hopefully the franchise continues forever and doesn't die off like our beloved Han Solo (is that still a spoiler?).
1. Brett Favre, 2008-2010
Number one on the list and number one in our hearts: Brett. Freaking. Favre. The Green Bay legend announced his retirement from the NFL in March of 2008. Five months later, Favre decided to come back to the NFL and play for the New York Jets. Realizing his awful mistake of playing for the Jets, Brett Favre hung up his cleats for the second time in February of 2009. Just six months later, Favre decided to once again come out of retirement and play for the Minnesota Vikings. Favre then retired from the Minnesota Vikings for just a few weeks before deciding to return once again to Minnesota. Reports say Favre retired for good in 2011, but I can't wait to see the greatest comeback of all time, again.