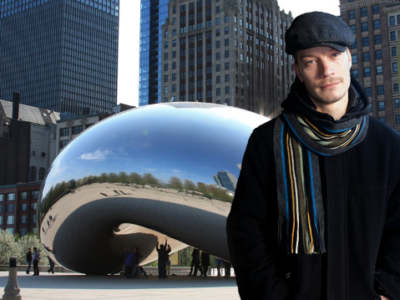 After three years of working various serving jobs, 2014 UNL theater graduate Chandler Foreman has finally made his way to bigger and better things after a move to Chicago. When he saw a talent scout flier in the local Mill one hungover morning, Foreman "just knew I had to take the leap and get out of this oppressive hellhole!"
A self-proclaimed "theater prodigy," his talent scout pursuits turned out to be an adult male sex trafficking operation. Now three weeks into his move, he is often sighted in between tryouts for acting gigs and waiting in line to apply for EBT in Chicago, which he says is the only cool way to stay afloat.
"Everyone here is just so real, we eat from the scraps of the earth and all of my commune-mates really connect over our worldly experiences," Foreman said. "I can really exercise my deepest characters with my open-minded pack."
Most of the mates agreed that the trip they took to Europe in high school has been the most enlightening two weeks of their young lives. And while the majority are unemployed, they are students who spend their days practicing "self-education" in the public parks where they scrounge up half-smoked cigarette butts and read books from the Little Free Library.
Foreman was most recently reported surfin' the net on the public cafe computers near his commune when he logged onto Facebook to update his friends and family that he was still alive. A Lincoln Journal Star article caught his eye about a new grocery store, and he just had to set readers straight.
"Well I moved to Chicago after my time at UNL, so my perspective on this matter is far more informed than yours," Foreman responded. "Even the slums of Lincoln feel like they would be nothing to me now."
After slamming the residents of Lincoln online, Foreman was caught on security footage rubbing his hands together. He couldn't wait to tell his commune-mates.