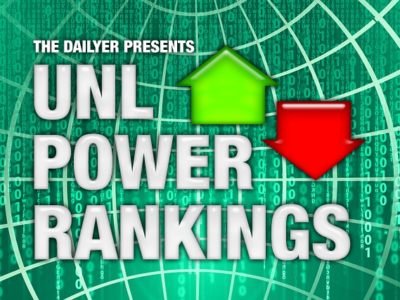 Jack Frost, Junior: His parents must either like the holidays or really hate him.
Scott Frost, Nebraska football coach: Welcome home! Now win.
Frost/Nixon: Book, 2008 film by Ron Howard
Lance Jimenez, Junior
Erik Mendelson, Sophomore: Still wearing shorts in December!
Robert Frost, Poet: Robert may have never even visited Nebraska but he gets points for not being Willa Cather.
Tiffany Nelson, Junior: Able to pass Chem 101 without taking the final.
Frost, Dragonball Z character: This reference is for the nerds.
Zane Burract, Senior: Just graduated! Congrats!
John Cook: Head volleyball coach: Let's not forget who the real King of Nebraska is.
Frances Hallay, Freshman: Only seven-plus semesters left.
Charlie Brown, Cartoon: Fine beauty is something no one notices.
Not ranked: Alex Gordon, Mike Riley, John McClane, Carol, Megan Snowbird, Luke Wasika, Suh, Tyronne Lue, Macaulay Culkin, Sally Beeck, Herbie Husker, Scrooge, Jennifer Walsh, Mr. War on Christmas, Daniel Wendy, Heat Miser, Ameer Abdullah, Alexis Yenney, Pete Nuance, Linus, Snoopy, Hank Bounds, Olaf, Daphne Crane, Jack Palmer Gell, Rudolf Anderson, Pete PRickettes, Kaitlyn Mullen, Mrs. Clause