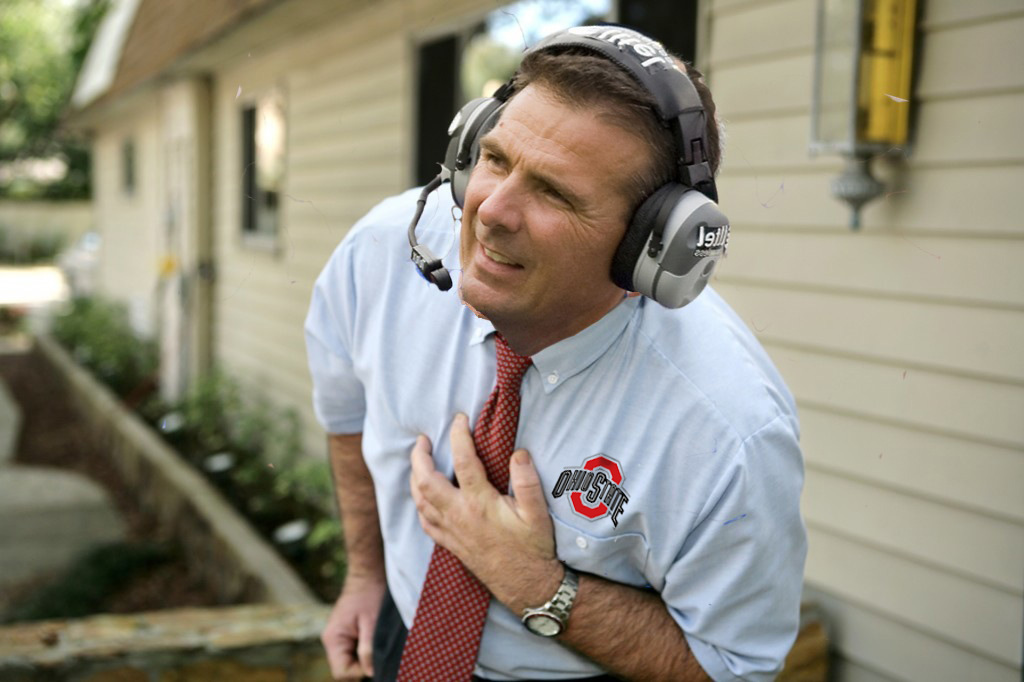 Any good college football coach will tell you that stress comes with the position. There is a lot to consider: recruiting, boosters, and fan interaction, not to mention winning games. Urban Meyer, the head coach of Ohio State University's football program, has had a long and arduous history with stress. However, he has found a way of dealing with it that he considered to be healthy, effective, and (above all) not distract from winning games.
Meyer, 49, was previously the head coach at the University of Florida, where he won two national championships with several players that are currently indicted and/or paroled. He left Florida after the 2010 season, citing stress-related health problems and a need to 'spend more time with his family.'
A mere year later, however, Meyer returned to coaching in his home state, with nary a mention of his previously reported health problems. Meyer, though notoriously press-averse, has over time revealed the cause of his remarkable recovery: completely ignoring the problem.
"Chest pains are a daily problem, and sometimes I can barely sleep at night," Meyer said, after assuring reporters that his predatory recruiting tactics were not the reason for his restless sleep. "But it's all worth it: we went undefeated last year, I made $4 million in a state facing an estimated $80 million deficit, and we're finally eligible for bowl games again."
Meyer estimates that a stress-related cyst he had removed in 2009 had likely returned, and "the sucker's probably bigger than ever." However, the coach remains unconcerned, citing a doctor's orders.
"The doc in Florida told me to remove stressors from my life and maybe stay away from football for a while. I fired him and moved to Ohio. Here, all the doctors believe that the only thing causing me stress is the lack of my third national title ring. I like these doctors a lot better," the coach said.
At the same time, Meyer said he was unsure if he had moved his family with him to Ohio or if they were "still stuck in the backwash of Gainesville. I should probably look into that after the non-con season is over."
Luke Fickell, Ohio State linebacker coach and likely successor to Meyer, is said to be praying daily for the Meyer's untimely demise and the return of simpler days, when "recruiting didn't involve so many ethics."