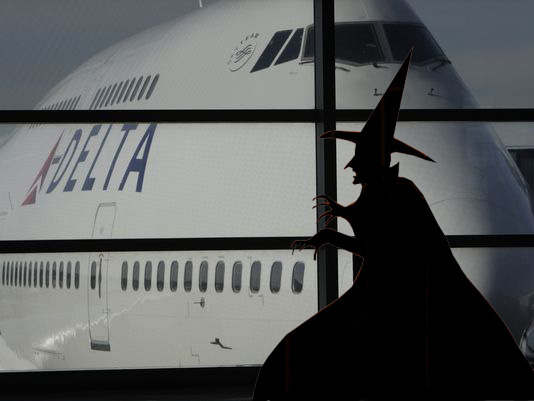 In an Oct. 29 press release, FAA Spokeswoman Janet White announced the suspension of all inbound witch broom flights from West Africa.
The measure follows pressure from sorcery officials who are concerned about the possibility of witchcraft spreading in the U.S.
"By most measures, witchcraft is not contagious. It can only be spread by a few, selective means," said Department of Sorcery and Spooky Services representative Jason Hammond. "But, that does not mean that our nation should not take as many precautions as possible to prevent its transmission within our borders."
White did not specify when flights from the region would be able to recommence. With Halloween close, experts are not anticipating that flights resume for at least two weeks.
"Right now, we certainly find ourselves in the spookiest time of the year," said Hammond. "It is genuinely scary in that region of the world. We need to be entirely certain that no man or woman is going to get scared before flights can continue."
The Supernatural lobby continued to direct accusations of sensationalism against the American media. They agree that although sorcery and witchcraft is a notable problem in West Africa, Americans have nothing to worry about and flights should resume accordingly.
"Witchcraft hasn't been an issue in this country since the Salem Witch Trials, in the seventeenth century," said Frank Ghoulson, a spokesman for the National Association of Freaks and Creeps. "There's nothing to worry about here. Trust me, I just spoke with Louis Pasteur's spectre on the phone the other day. He basically discovered viruses; he knows his stuff."
This past week, only one case of witchcraft has been reported in the U.S. Upon investigation, officials determined that it was an automatic door, and it was supposed to open itself.