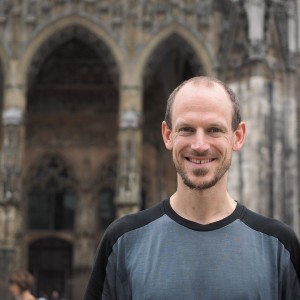 Justin Brown, better known by his performing name Justin Joy, has been encouraging workplaces and organizations since 1997 as a motivational speaker. However, Joy's professional career seems to be in jeopardy as details emerge about little work he does during the week.
"I don't understand all the criticism of my work," Joy said in a phone interview with The DailyER. Joy called in to our interview from a resort in Key West, Florida.
"I've been working hard for a lot of years to teach people how to 'Just Enjoy' their work and show how it can be an integral part of their lives and a key to their happiness. I'm just living what I teach."
Joy's credibility and ability to motivate was severely undermined this month when an undercover investigation revealed Joy only does approximately five hours of work each week; a stark contrast to the 40+ hour work week he encourages his audiences to embrace and appreciate.
Pictures included in the report show Joy excessively partaking in company open bars after presentations, flirting with associates and frequently passing out poolside at resorts he was invited to speak at.
Michelle Roberts, a regional manager for a retail company who hired Joy for her staff meeting, was unimpressed with the emerging details.
"Yeah, I'm upset," Roberts said. "We pay for his room, his flight, his food and an outrageous speaking fee, and for what? He was supposed to make the 50-hour work week announcement next month seem like an employee-driven initiative, but all he accomplished is cutting his hour and a half speech to 40 minutes and demanding a refill on his frozen margarita."
When asked if she would hire Joy again, Roberts laughed.
"No, I think we'll save our money next time and invest in some fake wellness initiative."