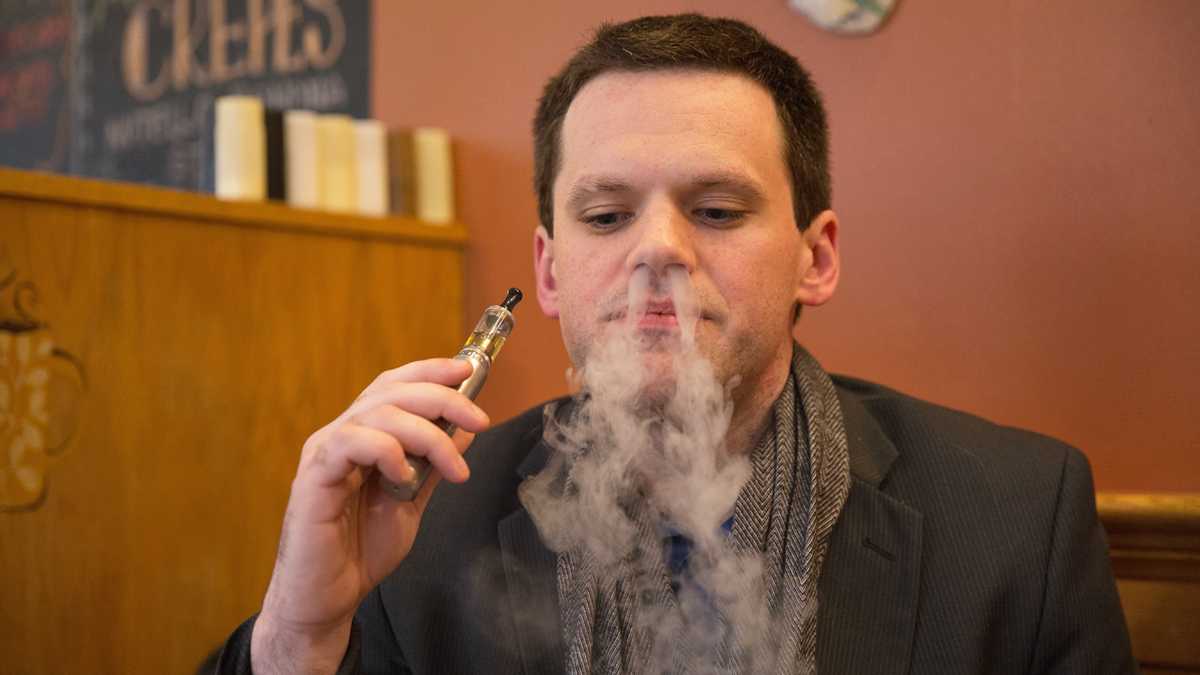 A new study by the FDA has shown that people who use electronic cigarettes, or "e-cigs," on a regular basis are three times more likely to die of murder-related causes than those who do not use e-cigs.
E-cigs have commonly been believed to be a 100% healthy and safe alternative to cigarettes, providing nicotine without many of the chemicals that come in traditional "analog" cigarettes. E-cigs use a device to electronically vaporize pure nicotine and deliver it directly to the lungs.  The nicotine is often mixed with flavoring to offer a variety of tastes, from strawberry to eggs.
It is unknown if this new information will change the laws regarding e-cig use in public places.  Currently, there are little to no bans on e-cig use in public.  E-cig users are currently free  to blow their vapor into the faces of those around them wherever they are, including church, hospitals, elementary school classrooms, funerals, inaugurations and your 7-year-old cousin's dance recital.
The FDA cites the complete willingness of e-cig addicts to vape wherever they please, and their enthusiasm for discussing e-cigarettes with everyone around them, as possible causes for their higher rates of murder based death.  The study also found that traditional cigarette users are the perpetrators of homicides on e-cig users 95% of the time.